Camden, Maine: Almost Paradise


Just this side of utopia, in the picture-perfect village of Camden, Maine, lies what might well be the ideal setting for your life's next chapter. Couched between emerald mountains and a sapphire sea, Camden and the surrounding communities of Midcoast Maine offer jaw-dropping natural beauty, four glorious seasons, a warm sense of community and outstanding health and human services. All in all, it's a welcoming—and invigorating—place to call home.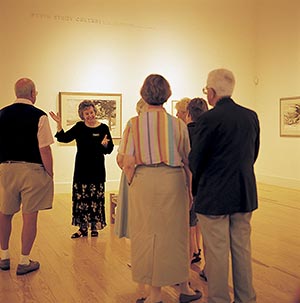 Culture Galore
The region's population of 20,000-plus supports a vibrant arts community. Bay Chamber Concerts connects audiences to some of the most inspiring music and musicians in the world. The Farnsworth Art Museum, renowned for its collection of Wyeth family artworks, and the Center for Maine Contemporary Art, along with the area's many art galleries, solidify the region's reputation as the Art Capital of Maine. The performing arts scene is equally vibrant, supported by two beautifully restored opera houses in Camden and Rockport, the National Historic Landmark Camden Amphitheatre and the historic Strand Theatre in Rockland.
Camden's Harbor Arts, a juried arts and crafts show, celebrates the work of more than 100 artists and artisans who set up shop in Camden Harbor Park and Amphitheatre twice a year, in July and October. During those same two weekends, the Camden Public Library rolls out their Big Book Sale, featuring great bargains on books, CDs and DVDs of all genres, from best sellers to rare treasures.
Our communities are proud to support youth arts, and the results are evident in the programming and learning opportunities that we all enjoy. Camden Hills Regional High School is home to the Strom Auditorium, where the students' seasonal band and choral concerts and the highly anticipated annual fall musical are staged. The small town of Hope is home to Sweet Tree Arts, where art workshops and classes strive to inspire creativity in young people and the young at heart. And 30 minutes to our north in Belfast is Waterfall Arts, a community arts center that offers a variety of drawing, painting and even glass blowing classes!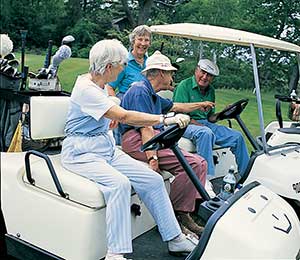 Live, Learn, Enjoy!
The area's festival schedule alone could keep you hopping, starting off with the toe-tapping Jazz in June and the North Atlantic Blues Festival. Our maritime heritage is alive and well through events like the Maine Lobster Festival, the Maine Boat & Home Show and the Camden Windjammer Festival. We have a proud, 150-plus year agricultural tradition in The Union Fair and State of Maine Wild Blueberry Festival, assuring a year's worth of antioxidants. And when your belly's full, there's also food for thought: the world-famous Camden Conference, the Camden International Film Festival and the Maine Authors' Book Festival will stimulate your mind while shining a spotlight on the setting that attracts people the world over.
In fact, you could dive into any of dozens of opportunities the Midcoast provides to learn, grow and develop your talents and interests. The area boasts schools of photography and filmmaking, furniture crafting and language study, while several institutions offer adult education courses that appeal to a wide range of interests. Plus, our local public libraries offer impressive year-round programming. In addition, the Penobscot Bay YMCA, located a short walk from Quarry Hill, offers two indoor pools, an indoor track, a comprehensively equipped fitness center and more, plus a wide array of fitness and other classes specially geared toward mature adults.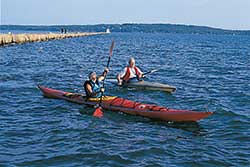 Or, you could simply give yourself, heart and soul, to the glory of Maine's spectacular mountains, forests, lakes and sea. Hit the links. Hit the tennis courts. Go sailing. Or head over to the Camden Snow Bowl, the only place on the East Coast where the skiing comes with an ocean view! Truly, there's no lovelier place on the planet.
To find more information about Midcoast Maine: