A Bold New Vision for Nursing Care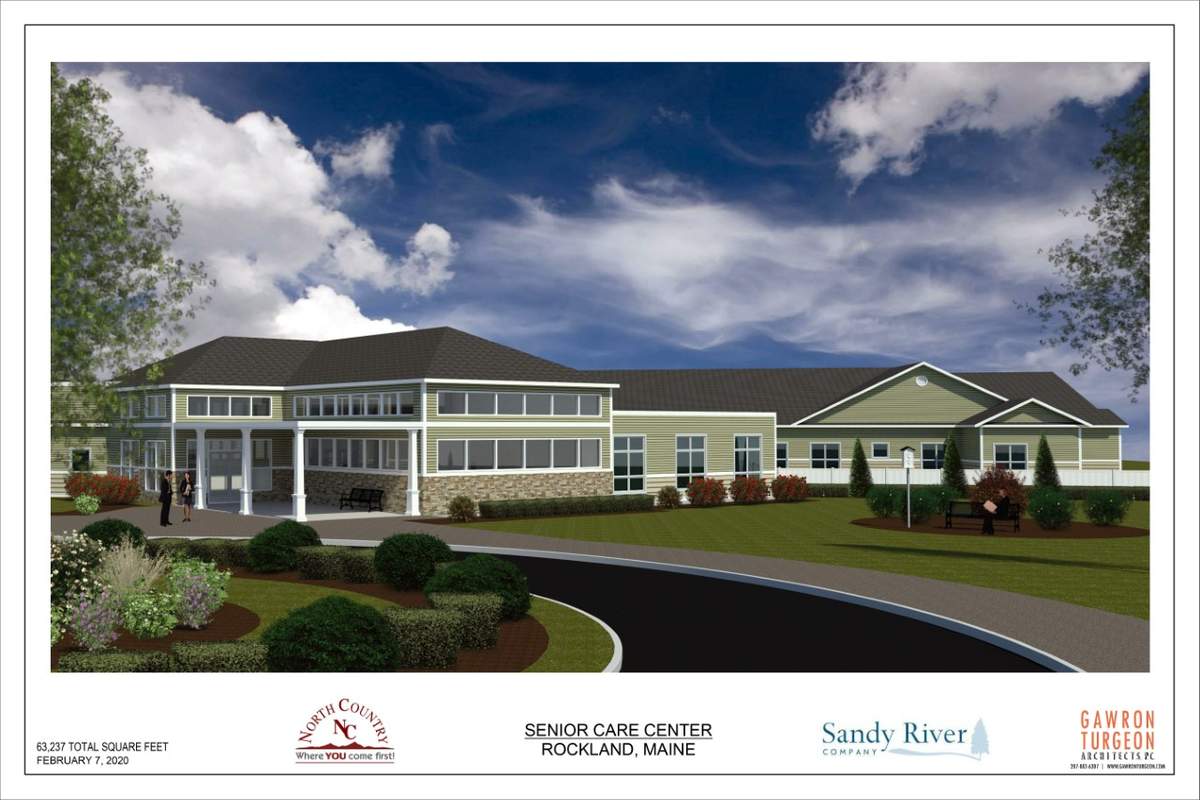 Leaders representing Quarry Hill, the Knox Center and other members of Coastal Healthcare Alliance (CHA) are laying plans for an innovative approach to nursing care for the people of Knox County.
In 2002, the Gardens nursing-care center at Quarry Hill joined the Knox Center in offering area families top-quality short-term skilled rehabilitation / therapy services (SNF) and long-term nursing home care (NF). In recent years, however, the Gardens' small size and the Knox Center's age and inefficient layout have made the cost of delivering these services a financial challenge.
Now CHA is working on another way to meet the need for this care more efficiently and economically. In partnership with Sandy River, a highly respected and long-established developer of senior-care communities throughout Maine, we're developing plans for a new, state-of-the-art center capable of supporting, for many years to come, the kind of care we all want for ourselves and loved ones.
As proposed, the new building will be located in Rockland, a short distance from Pen Bay Medical Center. Blueprints call for a spacious design featuring approximately 90 to 110 beds in mostly private rooms. Amenities are expected to include cable TV, telephone, Wi-Fi, three chef-prepared meals daily and an engaging activities program. Three carpeted wings, connected by an airy, light-drenched reception area, will have their own nursing stations, equipment rooms and comfortably furnished sitting areas, thereby simultaneously promoting privacy, responsiveness to residents' needs and a therapeutic environment that's specifically engineered to be quiet, calm and restful.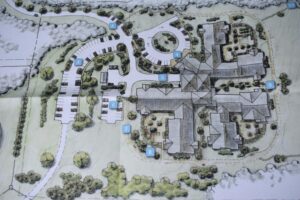 Planners say the new nursing-care center could be ready to receive its first residents as early as 2023. Nursing care at the Gardens will then shift to the new site, while Quarry Hill's renowned independent living cottages and apartments, traditional assisted living community and dementia care continue at our Camden campus. Quarry Hill residents will have the same priority access to care at the new center as they now have at the Gardens, plus transportation to the center for those with friends or loved ones recovering or residing there.